COACH HANNAH CHIJIOKE-DAVIS
---
Hi! I'm Hannah
A transformation coach specializing in grief processing and holistic wellness for the entire family.
I'M READY NOW
Navigating Grief & Disappointment
GET YOUR FREE GUIDE + AUDIO
If you're ready to embark on a transformative journey through the landscape of emotions, our 7-day guide is here to help. Join us as you progress on a path toward a life filled with purpose, joy, and vitality. Your transformation starts here!
Learn How To:
Uncover valuable lessons in grief and disappointment
Harness your inner strength
Embrace self-discovery and empowerment
What's included in the guide?
7-day exploration eBook
Mindfulness and journaling exercises
Self-care practices for hydration and nourishment
Accompanying audio for a guided journey

Access to the Transformation Community
"There is Joy That is Found in Knowing There Are New Mercies Every Morning"
I went to Liberty University and met my future husband, CJ, at the end of my freshman year.
It was kind of funny because I was one of the people in my friend group who always said "I didn't come to college to get married. Marriage and relationships, and school don't mix".
We had a quick courtship, and we ended up getting married the summer before my junior year. By the fall of my senior year, we had our first child. So not quite what I had planned!
But I think God just chuckled because...
The following year after graduation, we moved to Texas and decided to have another child, but surprise, surprise... I was pregnant with twins.
28 weeks into my pregnancy, I was put on bedrest while taking care of our toddler, with no family support in our new hometown. I ended up delivering my twins at 35 weeks, figuring out how to care for preemie twins and a 26 month old, and then adding in working night shift as an RN, I found myself in a very stressful phase of life!
Navigating hardships were not something that I had planned in my life, and it became evident that relying on God and building community would be very important moving forward. I began to lean into my community, pushing myself out of my comfort zone and began building relationships and looking for where God was offering me opportunities to thrive in my new hometown.
Fast forward to the Summer of 2011, Cj and I now had a busy family of five kids ages 8 months to 9 years old, and we went on a family vacation in the Tennessee mountains to reunite with my extended family.
We stayed in a huge cabin, just having a great time being all together again.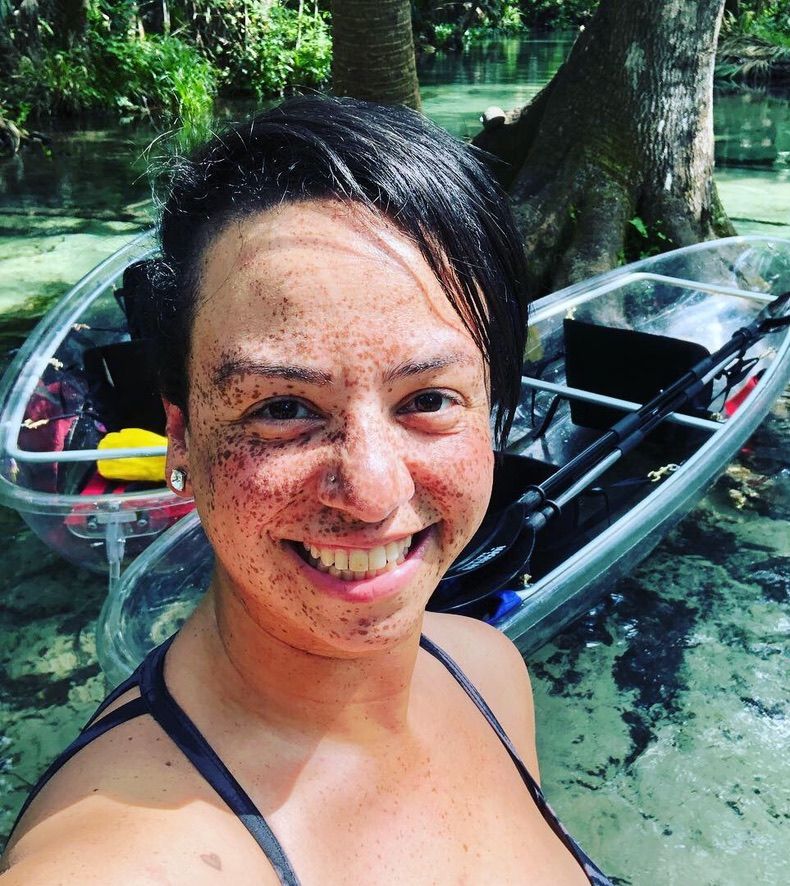 "I'm willing to be made willing"
On July 11th, 2011, we went to a local swimming hole in the mountains that some people had told us about.
CJ and some other relatives were tubing down a little rapid that went around a curve of the river. He, my brother-in-law, and a bunch of kids we were with had gone down this small rapid multiple times that morning.
At one point, our four-year-old daughter, Cadence, said she wanted to ride.
CJ agreed and said, "Okay, I'll take you down." So he got on the tube and put her on his lap.
I remember as they floated off down past me while I played with our baby in the shallow water, he called out to me to see our daughter waving as they went by. I waved back, and they went around the corner.
A few moments later, I heard a shout from one of my brothers to my brother-in-law, Aaron. I knew something was seriously wrong, at the time, I actually thought it was something about our daughter.
"He promises to be there and to carry us through each moment"
---
CJ was this big, strong, bigger-than-life guy who was six foot three.
Nothing could ever stop him. That's why I thought something had happened to Cadence.
I remember hearing my sister-in-law say, "Oh, their tube got tipped over." She had seen them as they went around the curve that they had hit a rock.
I was worried about our daughter, I grabbed my baby and ran along the bank around the curve where CJ and Cadence should have come out.
When I got there, I did not see my husband but instead saw somebody, a stranger at the time, holding Cadence.
The stranger told me later that CJ pushed our daughter to her and said, "help me".
Then he went under the water, and that was the last time he was seen alive.
What followed was an hours-long search to find him.
While we waited for emergency and medical personnel to arrive, we were just frantic, desperately searching for him, looking for him to pop back up out of the water somewhere.
My brothers were all looking. My sisters were looking. Everybody who had been going down the river and even complete strangers were looking.
I was standing there, while all this was going on, and I was holding my daughter and my baby... and I was just in shock, thinking, "This can't be my life. Widowed at thirty-two with five little kids. Our kids are just babies!"
Then I had a distinct thought that was beyond my conscious mind, "Can I not accept good from the Lord and not also hard from the Lord?"
Inwardly, I bowed my head and answered, "the Lord gives and the Lord takes away. Blessed be the name of the Lord..." Even while my heart was breaking into a million pieces.
That day my life forever and completely changed from what I considered to be my life plan, I took a couple of months off of work to get settled and begin learning what the new norm was going to be for me and our kids. To read more about that day and our subsequent journey, check out my old blog.
I decided that I wasn't going to let my kids become statistics of losing their dad, so I read all the books I could find about single-parent families. There weren't a lot of resources at the time about how to deal with being a widow at thirty-two.
A lot of what I found was for much older people or not in my stage of life at all. It was quite challenging to find any kind of real help for us.
The Lord had really taken me through a journey over those years prior to losing CJ...
He was preparing the way for us for us to be cared for during the absolute hardest times of our lives. Because of the work I had done years earlier, building community through our church, work, mom groups, and women's bible study when we had just moved to Texas.
I am so thankful that God impressed that upon me and worked it out because through building those relationships over the years, we had an entire support system that immediately stepped in and began carrying us as we processed our traumatic experience and navigated the grieving process.
I also had the help of my extended family in that tough time, between them and our community, the kids and I had a large group of these amazing people around us who literally just picked us up and carried us and took care of us in every aspect.
To have these people who are not my blood family, who chose to be my family, and who just surrounded us and carried us during those impossible times... It was priceless.
As a holistic coach...
I understand how the body, emotions, and mind are all connected when it comes to overall well-being.
I've gained a lot of knowledge from decades of working with women and promoting overall well-being in a holistic way. When I'm working with a client, I make sure to customize what we do to fit your specific needs and goals.
Together we come up with a plan that's just for you, setting goals that are realistic and steps to reach them. This helps you make real progress and develop in a positive direction.
Grief is a journey, with many twists and turns. Here you will find a place of acceptance, as you figure out next steps and begin to move forward.


Here, you will find a place that understands the unique circumstances of grief and the importance of that process. Here we can help you find the resources that are relevant. You are not alone, here you will have a support system.


Although there are obstacles walking this path, healing from loss means finding experiences that afford you the room to process emotions authentically.
There has to be a willingness to go through situations to do the work that is needed for true healing.
my podcast
Episode 9: Rebuilding from Within: Rising Above Tragedy with Faith, Healing, and Holistic Empowerment
---
Join us as we dive into an extraordinary journey of resilience and empowerment. In this episode, we bring you Hannah's inspiring story of triumph over tragedy, showcasing the unwavering faith and determination required to rebuild one's life.
LISTEN TO HANNAH'S ENTIRE STORY
"We are created to thrive! Trust God to be faithful to His word and commitment to you."
My Method
GUIDED TRANSFORMATION WITH COMPASSION
---
My approach to coaching is led with empathy and understanding, as I recognize the unique challenges you face. With a warm and non-judgmental manner, I create a safe space for you to open up and express your deepest emotions, fears, and aspirations.
As your grief and holistic transformation coach, we'll unpack the complexities of grief and disappointment. We will embark on a journey that will open you up to healing and to embrace new perspectives. Recognizing transformation as a cycle, we'll work through curiosity, community, and compassion by listening and thoughtful questioning.
My experience as an Certified Nurse Midwife and working with women in Labor & Delivery and Women's Health, for over 20 years plays a significant role in my holistic wellness coaching. Getting to share natural and holistic approaches to wellness and caring for the family is one of my passions!
My work in obstetrics and midwifery has allowed me to work with women and their families at some of the most vulnerable times of their lives. Journeying alongside them through the miraculous journey of their pregnancies and births and then throughout their lifetimes is one of the greatest honors in my life.
As I've worked with women through the years, I've seen the need for mental health support -- both in the pregnancy and postpartum period, as well as throughout life. To continue my mission beyond transformative coaching, I am also working toward my certification as a Mental Health Coach.
Raising a family in today's world can feel scary when we do not know what to do to care for the ones we love. By sharing and educating on ways to protect and care for your family, we will help you to find realistic solutions that empower you to prioritize your family's wellness and your own health with confidence. Armed with knowledge, you can move forward with leading your family with a renewed sense of purpose and fulfillment!
Learn more about our Unleashing Your Design for Life One-on-One Coaching Session.
SCHEDULE NOW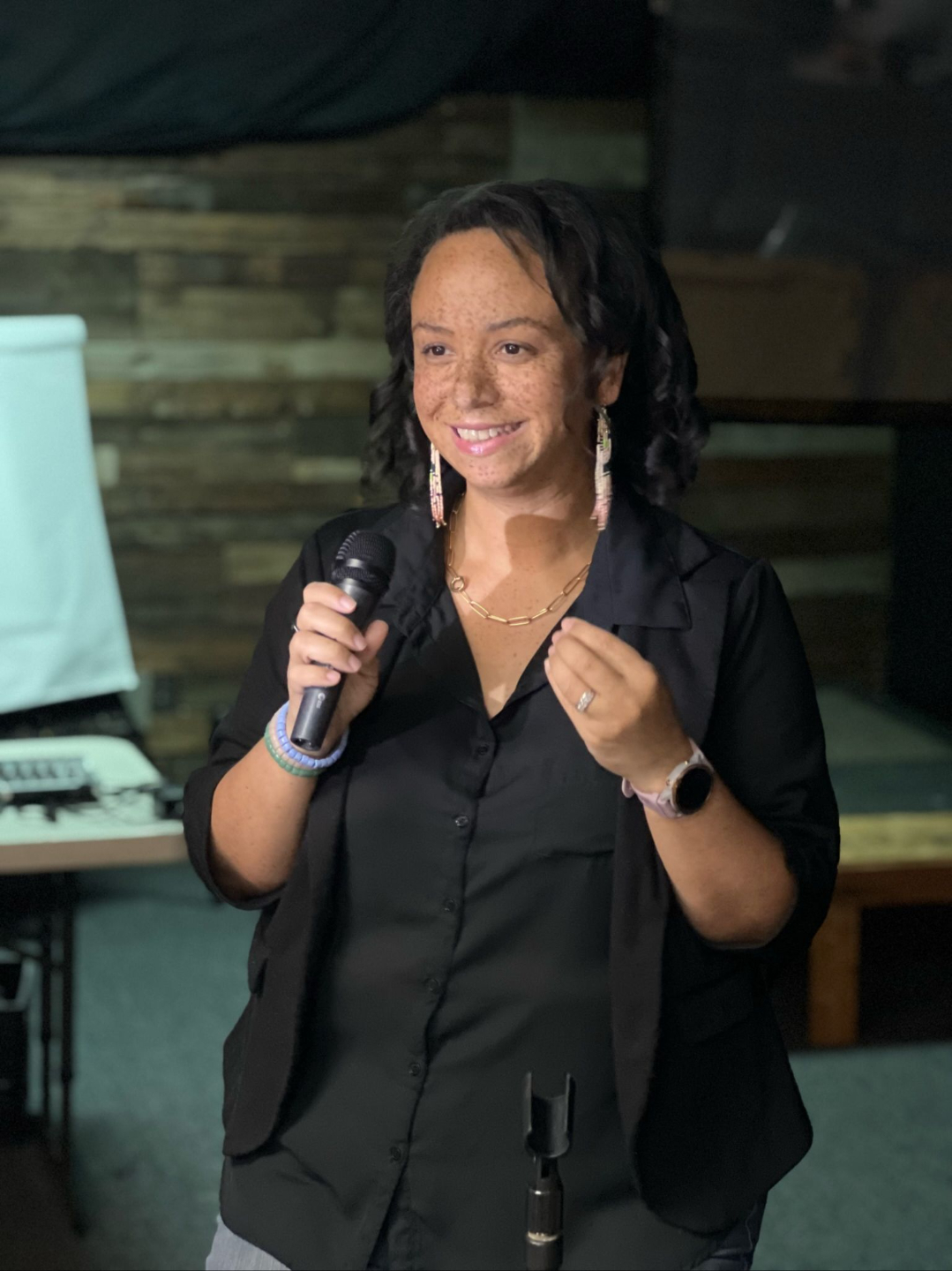 private coaching testimonial
"Getting to learn from her wisdom and experience has been invaluable to me..."
I have known Hannah for years and have been amazed at her strength and grace as she has dealt with what life has thrown at her. Getting to learn from her wisdom and experience has been invaluable to me as I have dealt with my own struggles. I always know I can be real with her, and I really appreciate that! - J.W.
Coaching Services
TRANSFORM YOUR GRIEF AND YOUR HEALTH
---
If so far, you strongly resonate with my coaching approach for transforming your grief and health…
Get in touch to schedule your  Coaching Clarity Session: Recognize Barriers & Uncover Your Path to Success.
I recognize that a one-size-fits-all approach doesn't work, and to ensure you receive the utmost benefit from my services, I conduct assessments that enable me to fulfill my commitment to you.
If you're seeking effective ways to navigate grief or gain a holistic understanding of your general health and wellness, I'm just the right coach for you.
Let's take this journey together, the next step to transform your grief or health is a discussion away!
BOOK A CLARITY SESSION
Ready to inspire and empower your group through a transformative Keynote experience?
Let's collaborate to create an event that leaves a lasting impact. Contact us to book
Hannah for your next engagement. 
SUBMIT A INQUIRY
My personal mission as a coach
...is to help heal 25% or more of this world's population who need healing from abuse. It's not something I can do alone, but I firmly believe that healed people help heal others.
To create a ripple effect of healed survivors who want to aid in the support of others' healing journeys starts with me, and the person in front of me. By gaining knowledge of what the cycle looks like, patterns that make you vulnerable, and sharing resources - it can be a way to prevent and protect domestic abuse from hurting the next person.
If you want to see if I'm the right coach for you, book your 20-minute Discovery Call!
BOOK MY FREE CALL
STAY CONNECTED
with Hannah
---
Follow me on social media and say Hi!
Subscribe
Join for new articles every Monday and gain insight into what's keeping you stuck and ways to move forward. Once you subscribe, expect a "gift" of a video, a self-assessment tool, and my "Finding Purpose in Your Pain" journal to start healing.